Welcome To Morag Finserve
We as a Startup incorporated in the year 1999 and at present having 1500 satisfied clients. We will help clients to achieve their financial goals with effective and smart investment planning. We are Certified Financial Planner, Mutual Fund Distributor, Financial Economist and Insurance Brokers Certified by Financial Planning Boards India (FPSB), AMFI (Association of Mutual Fund of India), the NSE (National Stock Exchange) and IRDA (Insurance Regulatory and Development Authority). We offer comprehensive financial advisory services, having support of highly qualified and experienced team of financial advisors. We use our complete knowledge of insurance, tax laws,Economics, and mutual fund investments in order to suggest investment options to the clients, as per their long-term and short-term goals. Our core purpose is to provide fast track financial solutions & thereby make people enjoy a secured Financial life.

Our core purpose is to provide fast track financial solutions & thereby make people enjoy a secured retirement life.
Our Services
Financial Planning
Financial planning is a comprehensive evaluation of an individual's current pay and future financial state by using current known variables to predict
Portfolio Review
We discuss what are the objectives of your investments and evaluate with them against an appropriate benchmark suitable for your portfolio.
Retirement Planning
We help you build a plan for a steady stream of money after retirement. It entails setting aside funds and investing specifically with that goal
Portfolio Restructuring
Portfolio restructuring is a specialist initiative undertaken to reorganize your financial assets in order to make the most beneficial environment
Goal-Based Planning
Goals-based planning is the process of helping our clients prioritize their financial goals and determine the optimal plan to fund them.
Tax Planning
Tax planning is the process of analysing a financial plan or a situation from a tax perspective.
Our Philosophy
We believe that thinking expansively about the possibilities of life begins with a firm understanding of one's personal resources and a guide to help best utilize those resources. We also believe financial planning is not once and done, but rather it spans years and often generations.
Our Team Members
Mr. Manish P Dutia
FOUNDER
Mr. Manish is the Chief Advisor for Morag Consultancy. One of the oldest in the team, he has over 20 years of rich experience in the financial services industry. A Commerce,Accounting, and Economics Post Graduate by education, he is known for his deep understanding of the Financial Markets and Requirements of Client Centric Advisory practices and its challenges.
He is certified to be a financial advisor by Association of Mutual Fund of India (AMFI). He also holds License to practice as Life and Non-life Insurance advisor. He is also a member of Million Dollar Round Table (MDRT) - The Premier Association of Financial Professionals.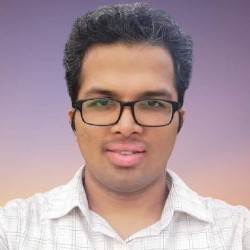 Aditya Bandekar
Relationship Manager
Aditya Bandekar , Fondly Called As Bandekarbhauji, Has Been With Morag Finserve From Last Three Year's ,He Is Currently Managing Insurance And Wealth Management Team In Our Organization.
He Has Done His B Com From V G Vaze Kelkar Collage & He Has Also Additionally Done The Certified Financial Planner (CFP) Certification From FPSB USA As Well As QPFP Certification, Which Are Both Required & Useful In The Current Personal Finance Profession
In His Spare Time, You Will Find Him Watching Movies. Else, He Likes To Spend Quality Time With Family, Friends, And Traveling And Reading His Favorite Books.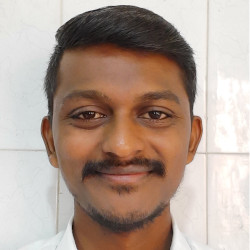 Bharat Tumalpalli
Relationship Manager
As His Name Suggest Obedience, Is A Hard Working And Sincere Member Of Our Team. He Is Learning More About Personal Finance Profession And Aspires To Be Most Productive Person In The Organization Is Assisting In Mutual Funds And Capital Markets Departments Of Our Organization.
Capturing The Zeitgeist Of The Millennial Generation. He Is An Infectious Influence At The Office, With His Enthusiasm & His Extroverted Nature Rounding Off His Personality.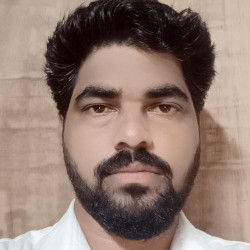 Nitin Gudekar
Relationship Manager
A Commerce Graduate Has Been With Company For More Than Five Years. He Joined Organization As Junior Handling Paperwork Of Clients . With His Hard Work And Experience He Is Now Able To Handle Team Under Him For Mutual Funds And Fixed Income Section In Our Organization. His Motto In Organization Is To Help Clients With Seamless Transactions Experience And Immediate Query Solving.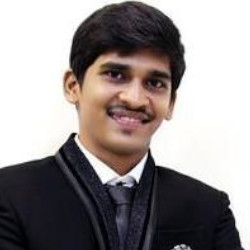 Pritesh Mochemadkar
Relationship Manager
He always wanted to do something in life that adds value to someone's life but didn't know exactly what. To his delight, when He Joined Our Office than & embraced it wholeheartedly as the idea of helping people with their finances appealed to his finer senses.
In his spare time, you will find him watching movies. Else, he likes to spend quality time with family, friends,